The companys provincial "model staff home" accepts evaluation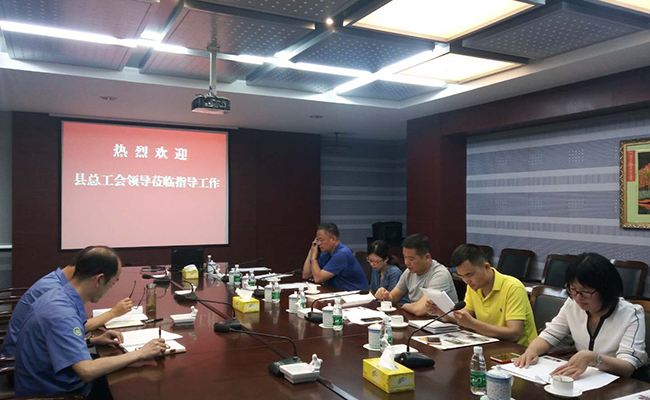 On June 19th, the relevant departments of the County Federation of Trade Unions evaluated the company's "Model Workers' Home" in Jiangsu Province in 2013. The company's deputy general manager, trade union chairman Ge Renqiang, trade union members and some employee representatives participated in the evaluation activities.
The appraisers conducted on-site evaluations by listening to reports, conversations, on-site visits, and accessing materials. Hearing the establishment of the company's trade union since its establishment. After listening to the report, they held a discussion with the employee representatives. They fully exchanged their feelings and experiences from the construction of the trade union, the care and service of employees, the fulfillment of rights and rights, and the activities of the trade unions. Advice.
Finally, the evaluation team believes that the company's trade unions carry out the work of building a home, the effect is obvious, the organization is sound, the basic system is perfect, the fund management is standardized, the company's leadership pays full attention to it, the democratic management is put in place, the care of the employees' life, and the cultural and sports activities are rich and colorful. At the same time, it is hoped that the company's trade unions will continue to increase cadre training; improve the trade union management system; and strengthen the construction of employee activity positions.
url:http://en.yznier.cn/news/512.html
Key word: